Original Artwork of
Old-World Maps, Original Art & Pirate Maps
Hi, I am Rich Britnell, owner of Maps Rule. I design and draw, by hand, old-style maps, documents, and wall art as if I were the cartographer or designer of record during the time. I have been in this business for over 25 years, and serve clients worlwide. My artwork is unique and one-of-a-kind.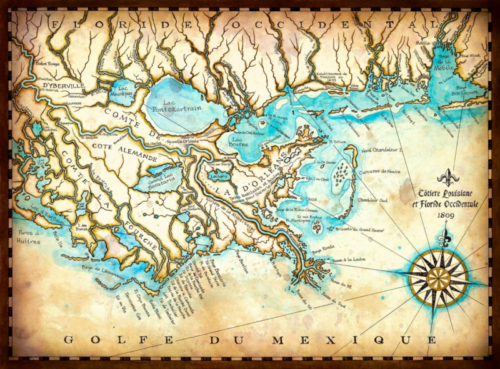 I research it, conceptualize it, design it, draw it, print it, stain it, tear it, crumple it, iron it, touch it up, sign it, matt it, frame it, transport it, exhibit it and hopefully sell it!

I have always been fascinated with maps and the aesthetic of ancient documents. I have studied art from a different angle, mostly because of my interest in these old documents and my love for history. When given the opportunity, I love to study old materials at a Leonardo Da Vinci exhibit, the Book of Kells, or an original copy of the Atlantic Pilot. My interest not only lies in the drawings and printing but also at the way that the paper has aged through the centuries.
My passion lies in designing and drawing a map, a crest, or a document and making it look like it was created centuries ago and has survived until today. There is an aesthetic that is hard to explain, and a joy that I get from looking at how a paper or skin looks after it has survived since the 16th Century. That is what my art is about, and I have found that many people share my affinity for this look.
Often I get questions from people at fine-art festivals like, "Where do you get your maps"? It once offended me in some way because they did not understand that I researched the topic, designed my own map/document, drew it by hand, and aged it to look like it is the real thing. After years of doing this, I now take it as a compliment when someone asks me where I got an actual map from the 1500s.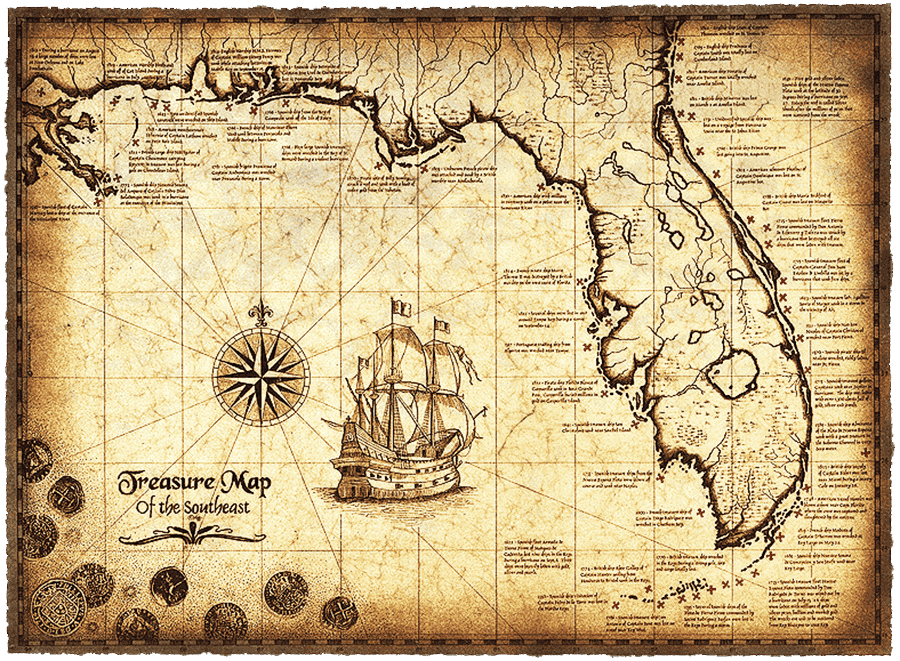 Designs Based on
Historical Events
I love the Gulf Coast and have spent much time there over the years. My work has a nautical feel, which allows me to do the bulk of my shows along the coast. My travels and my artwork have taken me on journeys from Charleston to Key West to Cedar Key through Pensacola, Mobile, Atlanta, Louisville, to the Mississippi Coast and New Orleans.
I listen to customers at my shows and try to create maps and other designs of particular local interest. Although I base my designs on actual historical events and coastal surveys, my pieces are unique to my line, and I like to consider it factual fiction.
My Passion Has Turned
Into A Side Venture
I live and work in Auburn, AL, where I teach Industrial Design at Auburn University. This work has been a side venture for me that is embedded in what I teach. I have been fortunate to be able to mix my love for my work with my teaching of drawing and design. I often tell people that I have the most fabulous job(s) in the world.