When I was a kid my parents had a National Geographic Box Set of Maps. I would open them up, spread them on the floor and go for a journey to far away places. I like art and design, drawing and I love the coast too. I combined all of these things as part of my old style maps and wall art in my quest for self-actualization!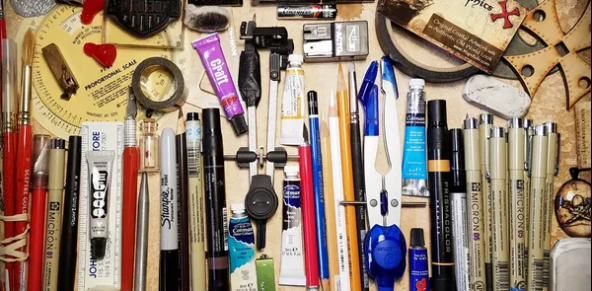 I design and draw, by hand, old style maps and documents as if I were the cartographer or designer of record during the time. I use pens, pencils, chalk pastel, watercolor, sealing wax, coffee and more in my art and design work. Whatever it takes to make the piece look like a real surviving document and look good as a piece of wall art.
The Renaissance period has always been of interest to me. Not just in the art and design accomplished during that time but also how the work has aged over the years. I like to apply this to my old style maps and wall art to make it look like an authentic surviving document from years past.